3 Types of Lighting You Need to Know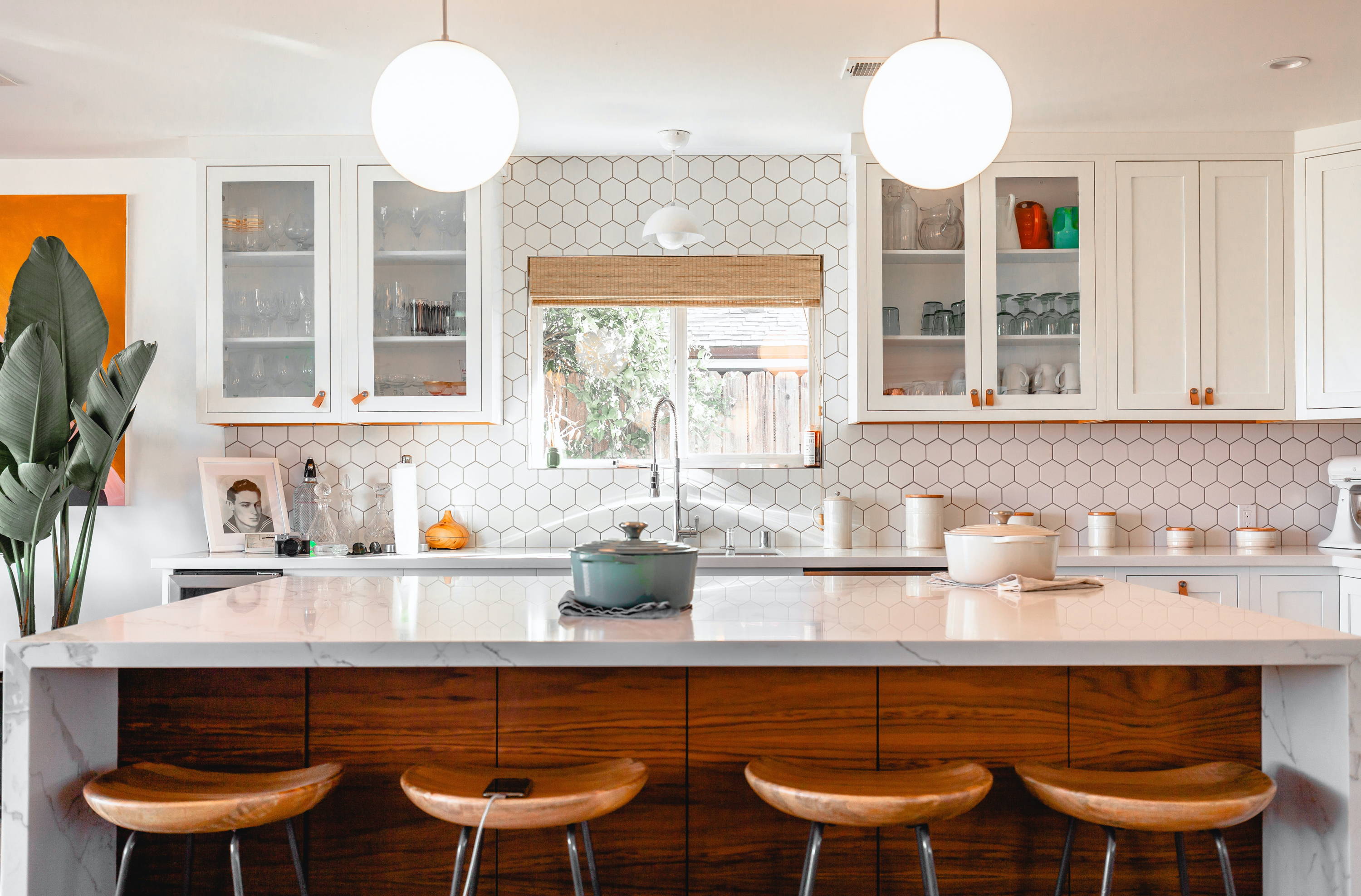 Learn about ambient, accent and task lighting and how to use each in your home
Author Hilary Hanco / Published: Aug-20-2020
One room can serve many purposes. It can be a place where you work, relax, play, do a hobby, share a meal with friends and family and much more! It's important to note to make a room functional for a variety of uses you need a variety of light sources. There three types of light, each having a particular function to fill a specific need. These are as follows:
1. Ambient: This will be your main source of light in the room. This light is cast from the ceiling as evenly as possible to light up the whole room. You can do this with a variety of types of lights such as pendants, chandeliers, recessed lighting and flush mounts.
2. Task: This will light up certain areas of the room that the ambient light couldn't reach. Just like the name suggests, you place task lighting in the room where you will be doing different tasks. For example, in your kitchen, you would want more light around the countertops where you will be chopping and reading recipes. You can use a variety of light choices such as table lamps, pendants, or in the case of the kitchen, under cabinet lighting.
3. Accent: This type of lighting is used mainly to focus on a specific point of interest and gives the impression of a larger room. It's frequently used to highlight and architectural feature, a plant, a sculpture or a collection of objects. An example of the light fixture that does this is wall lights and wall sconces.
Generally as a rule of thumb, start designing your space with Ambient lighting than task, than accent. Doing this will ensure you have enough light in every area and the room will feel balanced.